Life skills are essential to a career pivot and helped me become a new voice over artist
To date I have led a long, winding journey in my work life, gaining experience in a multi layered mosaic of soft skills. These foundational building blocks have all contributed to my new career path in voice over unfolding in front of me. This roundabout route to becoming a voice over artist might be familiar to others. [TLDR]
What do you want to be when you grow up?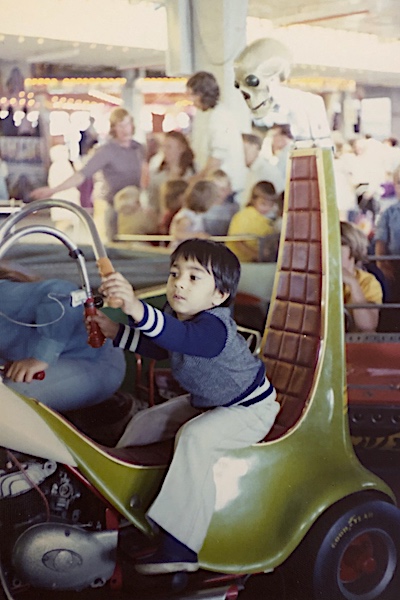 Were you ever faced with this question? I definitely was.
Somewhat embarrassingly I would look around, clueless, at my peers. Puzzled by the question, even though others my age seemed to have an answer, my mind would draw a blank.
The questions stumped me. What about you?
Were your goals set on a dream job or career?
So as a young kid, growing up, I had ZERO IDEA what the future had in store and this seemed to be a normal state of mind for me. It was all about living in the moment. I don't think a twinkling of aspiration or ambition came to me until I turned ten, even then, my thoughts were only hints of a dream of what I saw as a definition of success in the world.
Computer Games
In what seems wayback in the 1980's, in the early dawn of the computer age, I dreamed of a future promising technological marvels. I wanted to be part of the cutting edge of computer programming, even though I didn't own a home computer and my family, at that point, couldn't afford to buy one. It was a kids fantasy.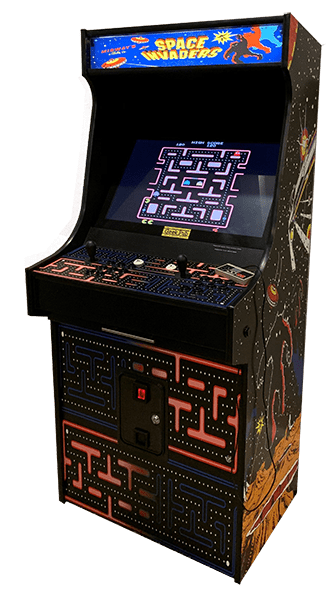 Video games at the time were a huge craze. Imported fantasies, along with an increasingly steady diet of hollywood, TV soaps and cartoons from America. Pac Man, Space Invaders, Defender, Battlezone all teased out an interactive narrative with the likes of Dragons Lair, multiplayer cabinets in the form of Gauntlet and narrative based text adventures on home computers.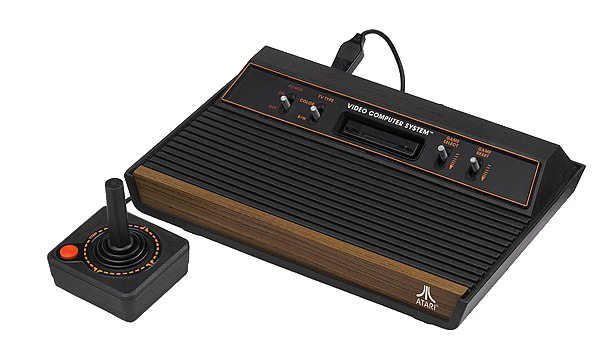 The arcades and funfairs intoxicated and bedazzled us with digital delights as they never suffered any indigestion from constantly consuming our 10p pieces, and we were happing to keep feeding the animals. It seemed like another world and it was very, very exciting.
My cousin owned an Atari 2600 games console and a Sinclair ZX80 and we played computer games, it was mind blowing at the time. I was so enthused by it, I wrote my first computer program in 1981 using the BBC BASIC programming language. I would write by hand in to a blue notebook I was gifted from my Indian relatives in Pune, India. Within those pages, I conjured an adventure game, lines of simple code, subroutines of descriptions, geography and treasure. As I navigated the player through a maze involving traps and a quest to win a priceless ruby jewel hidden at the core of it's maze. I was heavily influenced by the fantasy world of imagination. As the decade progressed, computers were in all facets of pop-culture and began seeping into the consciousness of the world.
Movies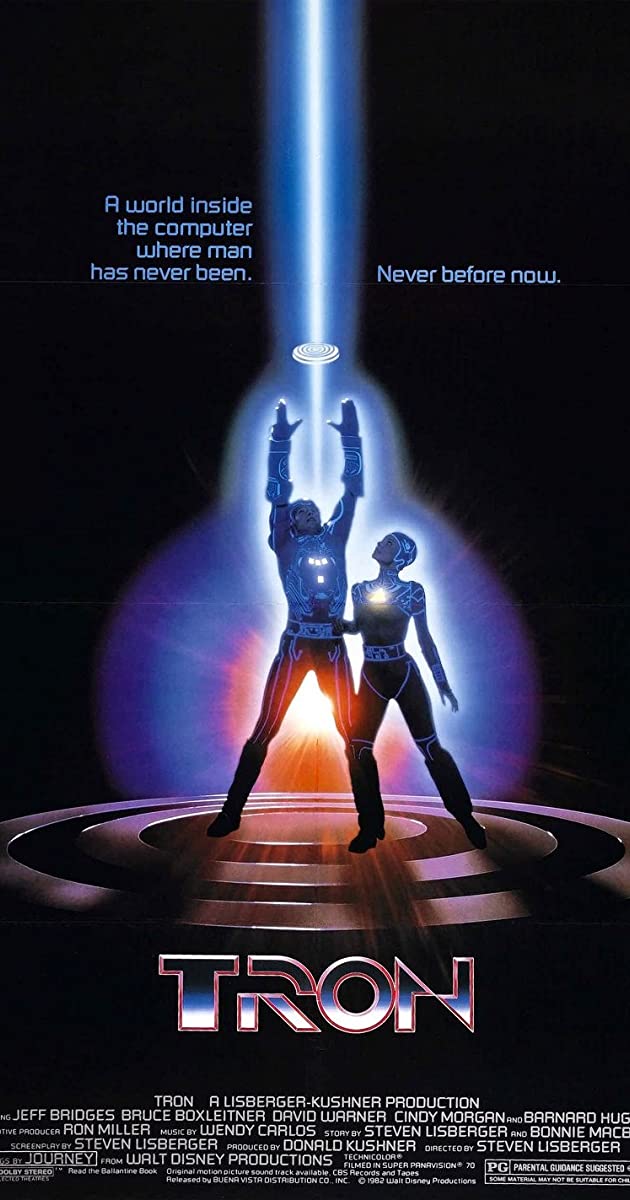 That following year I began to play the RPG (Role Playing Game) Dungeons & Dragons, when suddenly my friends and I were zapped onto the game grid with the TRON movie in 1982.
Please note that I had already experienced Star Wars at age 8 in the cinema, which seriously altered my consciousness.
TRON was a massive arthouse (computer/traditional) animation / live action movie hybrid made on a Disney Budget. It had a profound effect on me. By my mid-teens, I wasn't playing computer games as much but tended to goof around a lot with my friends.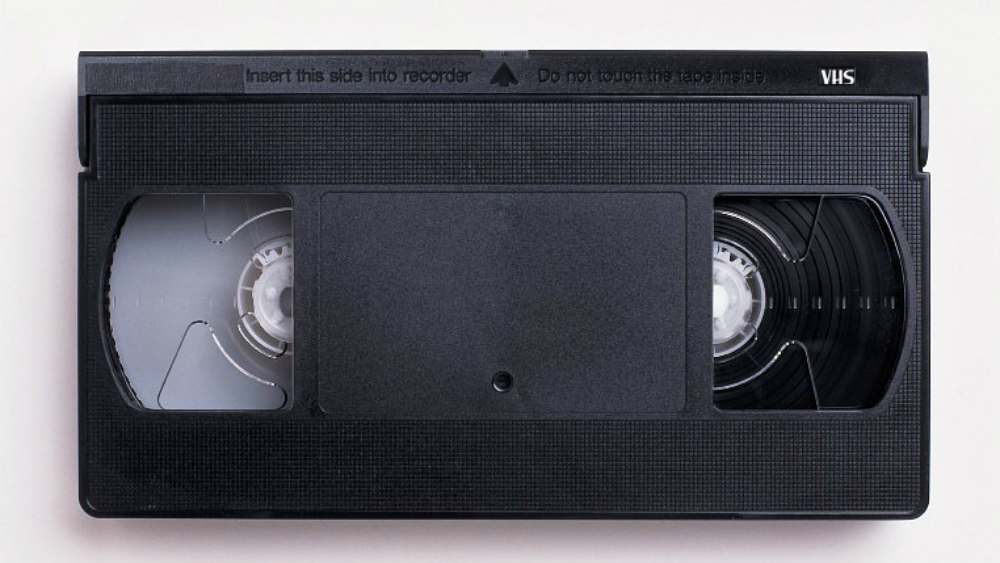 We made VHS video skits and short films. I luckily had access to a VHS video camera and portable recorder. In the 1980's, portable meant the cameras were bulky and heavy with big battery packs! We would shoot our scenes over weekends and holidays and then edit the films by hooking 2 VHS recorders up to each other, playing on one, recording on the other. We would even mix in music and create titles using my Atari ST home computer running graphic applications to create the text animations.
I can't downplay the amount of soft skills and creative drive we developed during these formative years.
Acting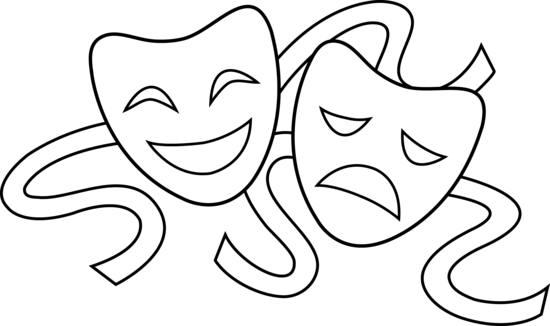 During my teen years I spent 3 years as a member of the Barnet Drama Centre. I would attend classes, develop acting techniques and improv skills. It would involve workshops, retreats and performances to the public. We ran productions of improvised sketches, short plays and even some larger scale projects. I was cast as "Kav" in Willy Russel's play, Stags and Hens. There were weeks of rehearsals, stage, costume and lighting construction, ending in public performances. We performed this over a few nights if I remember correctly, It was a wild and wonderful time.
University and Working Life
I gained an A Level Computer Studies qualification, (for my A LEVEL computing final year project, I wrote a Dungeons & Dragons Character generator in the computer language of PASCAL, however I was not accepted to university to study a BSc in Computer Science. This was partly down to the massive demand and over subscription of students applying across the country to study computer science.
I was, however, offered a place at Sheffield Poytechnic, now Sheffield Hallam University, to study Engineering. I was told there would be a substantial amount of Computer Aided Design time, there wasn't. I helped form the Sheffield Poly Rock Soc, the Rock Music Society and was one of the committee members. We organised events, gigs and trips developing my organisation skills.
After my engineering course, I worked as a Junior Design Draughtsman in a Gas Cooker Valve company for two years inside the heart of the R&D department.
I started to play the bass guitar in a rock band and pursue my love of music. The job didn't last long, as the company halved the workforce due to cutbacks. I gained a wide range of life skills and creative, technical skills over this time period.
Dare to dream, Internet age
At what seems like the dawn of the internet age, I taught myself to code in HTML and JavaScript.
Music sustained me throughout my years studying at Sheffield, having played in 3 different styles of band, but it proved difficult for me to succeed in. I dabbled in sound engineering, using Cubase and ProTools, and also briefly studied at a local Music Recording Studio. I self-produced my very own bedroom demo tape. This consisted of all my own compositions and is titled "Beyond The Wall Of Sleep".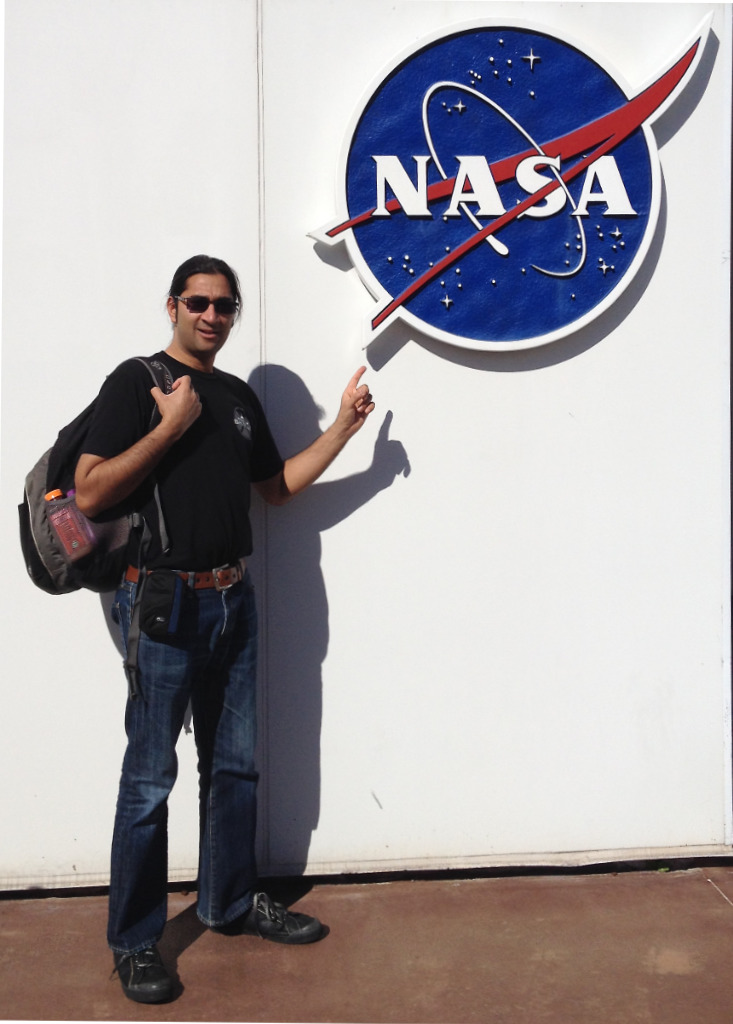 Almost coming full circle to my first passion of programming, I ventured in to building a web design business, with pretty much no financial backing, apart from a generous loan of an old laptop which included a built in dial-up modem. This allowed me to download technical manuals, FTP clients and learn how to make websites.
I now had to figure out how to start a business. This came through seeking support from the Princes Youth Trust. In which I secured a loan to kick start my web design business.
It was a dream and a desire. If I were to have just accepted the signals from the world around me, I might have just given up and found a 9-5, but I didn't and through my web design business, I made lots of contacts, gained an enormous number of skills and as a result helped artists, filmmakers, therapists, charities, businesses establish a presence on the new digital frontier.
I evolved in to app development. One app was recognised by NASA, and I invited to watch a rocket launch from Kennedy Space Centre. I led technical teams for travel companies producing 5 star rated apps, developed social media tools for the police and organised tech conferences for hundreds or people, speaking publicly on the topics of design, user experience and general technical stuff!
But in the end, programming and IT development didn't fully satisfy me, it taught me many things, amongst which was to find job satisfaction through the hard work involved. I found a level or perseverance was needed, a drive and determination to succeed, to learn a new skill, use any and all life hacks to succeed and be open to the amazing talent surrounding this. Personally, I advise reflecting on one's own history and acknowledging your successes and failures can help with changing a career path and don't be afraid to change career if it benefits you.
Vegan Cheese and Silver Moon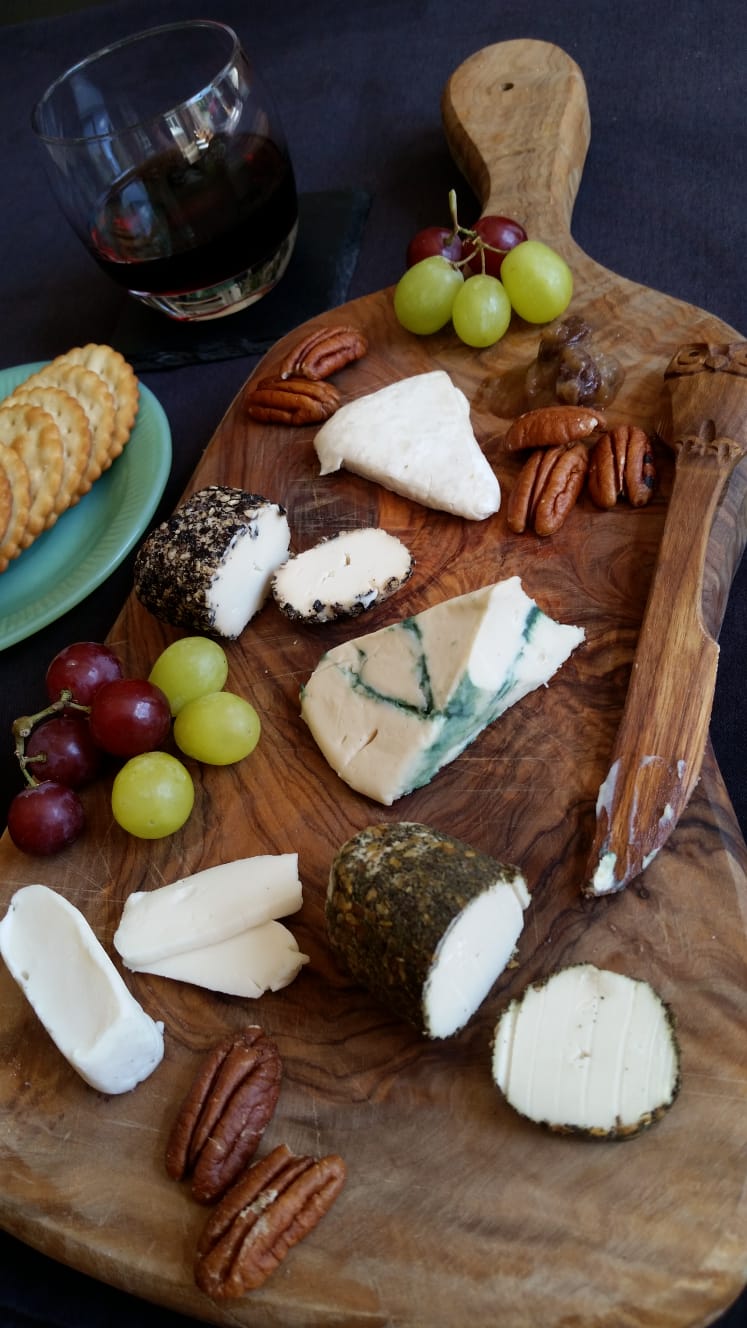 So from app developing I made a career pivot that was In some ways completely out of the blue! I started making vegan cheese. It wasn't an overnight impulsive action though and it crept up on me slowly. Perhaps it was the osmosis of my working environment and the tumult of my family life. it dawned on me that, purely as a life experience challenge, running a food stall at markets, selling Vegan Cheese would be worth it and what did I have to loose?
I was in great need of a change, my current work contract was coming to end and my mother had recently passed away. So in 2017, I made a career pivot and started a small but well respected artisan vegan cheese brand, Silver Moon.
The products were high quality and sought after. I could not keep up with the demand. It was the right time, right place and right product. I just didn't have and still don't have the resources to elevate it to where Silver Moon needs to get to, so I have put vegan cheese making on hold. It was very difficult to find a way into that world, but not impossible and proved to me that you can pivot into a completely new career path if you put the effort in.
Working on Film & TV sets
Soon after starting the vegan cheese venture, I began to get work as a supporting artist (aka film extra, but that term is not favoured anymore) on Film and TV productions. For the first year it was choppy, just bits of work here and there, but some featured roles came in and then more consistent production bookings ranging from TV shows like This Country to Grantchester to Major motion pictures like Aladdin and 1917, putting me deeper in and giving me a perspective on the machinations of the industry.
I think it was enough of a jump-start to remind me of the magic and awe I felt as kid and to be inside the factory was wonderful.
I decided I wanted to write a short film and direct it at first so I could create showreel material for myself. Then something strange happened. The story didn't want to be told for my own purposes, the story wanted to develop and there was little room for my showreel in that mix.
The challenge was how to become a filmmaker, with no "real" experience or established qualifications. I have some friends who are successful writers/actors and directors but I could not fathom how they got there, they were just doing it, and worked their way up. Now the Film & TV work has taken front seat. I have had some roles in short films and I am surrounded by creative people all the time. It might also be worth noting the first time I set foot on a film set was in 2002 for my good friend Tim Plester during the shoot of his first short film "Ant Muzak".
Starting out in Voice Over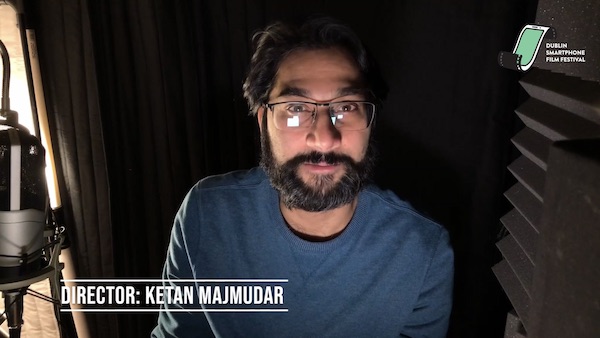 I have thought deeply in the back of my mind about becoming a voice over artist over the years. These have sometimes been merely fleeting thoughts with no mooring in reality. But, along with the many other questions bubbling in my active mind, including the stressful pressing, "how do I become a filmmaker" question, this "desire?" remained buried. The draw and determination to work at building a new career in VO is the culmination of all my skills to date. Building a Voice Over business is hard work and I have found the skills I have amassed over many years, even going back to when I was a teenager, are playing a part in me forging this new career path. Embarking on building a Voice Acting and Voice Over career, I am drawing on my experiences related to Sound Engineering, Design, Acting, Web Design, Computer Programming, Writing, Directing, Self Employment, Business Training, Networking, Public Speaking and probably a whole lot more. None of this was planned. It just evolved and keeps evolving.
I don't think our experiences, especially creative ones, should go without some after thought, especially whenever we embark on a new venture or project. Whatever the quest may be, these skillsets build up and become part of our unique identity, which is ultimately what makes our Voice unique and how the world hears and sees us.
What skills are you using or not? Have you sat down and reviewed your successes (and failures) and applied them to your venture/job/career today, bring them all into the mix?
Get in touch via LinkedIn, Twitter or Instagram.
---
Permalink: https://voiceofket.com/kets-blog/articles/new-voice-over-artist-skills-1